[Activity] Wartune Hall of Fame
​
Duration
: 1/14 – 2/1 23:59 (PST)
Servers
: All Servers
Description
: Think you have what it takes to be a hall of famer? Well, now is your chance! Players who reach a base Battle Rating of
60,000
will receive Reward I and Reward II. Players who reach a base Battle Rating of
63,000
will receive ALL 3 rewards. The rewards are as follows:
Reward I
– Exclusive Hall of Fame Warlord's Wings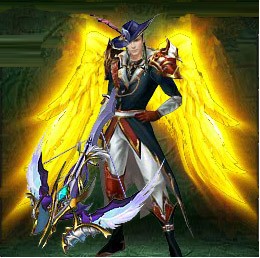 Reward II
– Lvl 60 Legendary Stone x 150

Reward III
– Exclusive Hall of Fame Warlord's Medallion

Warlord's Medallion
:
Damage to Players
: +18%
Damage From Players
: -8%
Valid For
: Permanent
Notes
:
To participate, reply to this thread and attach a screenshot. The following must be included in your screenshot:

Character Name
Server Name
Base Battle Rating

Players may only redeem their rewards once.
This activity is based on base Battle Rating. This does NOT include benefits from potions, scrolls or any buffs.
R2Games will check and calculate all submissions. Submissions with altered Battle Ratings will be disqualified.
Allow up to 72 hours for prizes to be sent after the completion of this activity.
Log in now to enhance and personalize your experience!