​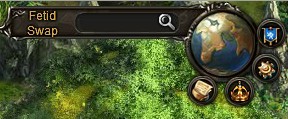 Announcements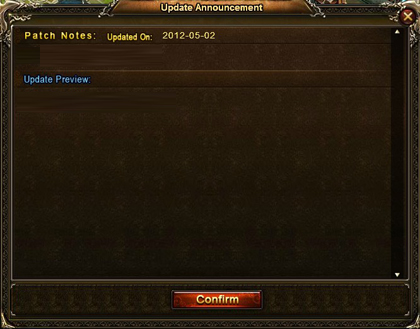 Click the Announcements button to view all current Wartune announcements.
Settings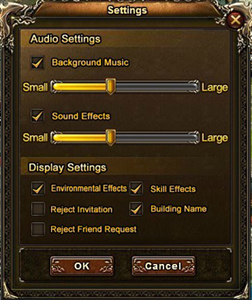 Click on the Settings button to view and configure background music, sound effects, and various display settings.
Rankings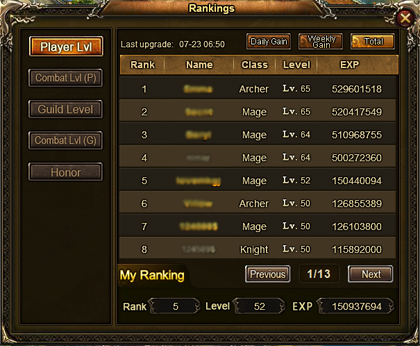 Check your ranking based upon player total experience, player combat level, guild level, guild combat level and Honor.
Mail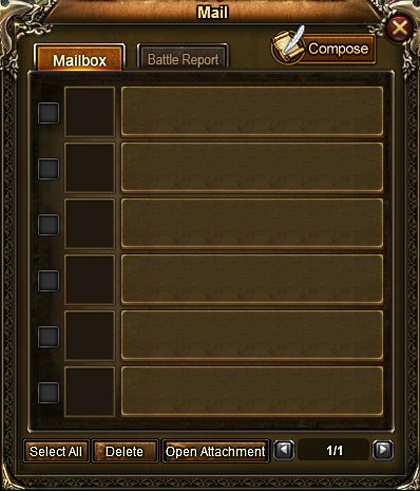 Check your messages, battle reports and mail in your mailbox.

Log in now to enhance and personalize your experience!