Wartune 1.5 Part III Guide
​

Level 70+ Dungeons and Equipment
- Test your might against new bosses and monsters in all new multi-player and solo dungeons! New multi-player dungeons include Samsara and the Lych's Lair. Solo dungeons include the Eternal Sanctuary and the Endless Path. Party up with friends and take on the new challenges in Balenor. With the release of new dungeons, this also means new level 70+ synthesizable equipment, which may be found by selecting the Blacksmith and clicking the Synthesize tab!

Rename Card
- Unhappy with your character name? With the Rename Card, you are now able to change your character's name with just one click! You may find the Rename Card in the in-game Shop.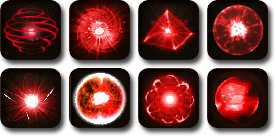 Red Astrals
- The rarest and most powerful Astral has officially arrived! Though difficult to capture, these Astrals offer the highest possible stat boosts. Red Astrals may be exchanged for 15,000 Points. Check out the level 1 stats of these rare new Astrals below!
* Holy Enshieldment - Block +288
*
Holy Sniper's Edge - Critical +288
*
Holy Force - PATK +288
*
Holy Charm - Charisma +48
*
Holy Willpower - MDEF +288
*
Holy Mysticality - MATK +288
*
Holy Brilliance - HP +750
*
Holy Fortitude - PDEF +288
Log in now to enhance and personalize your experience!