Wartune is almost here! Get something FREE now!
​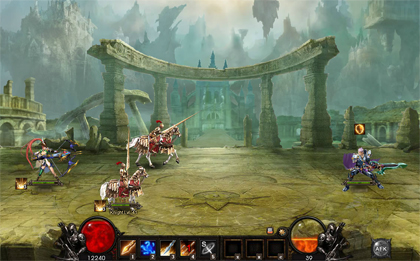 Wartune is almost here! Follow these instructions to redeem your free gift code:
1. Head over to the following link:
Promo Code Redemption
2. Enter your e-mail address.
3. Enter the promo code in-game once Wartune is LIVE and receive a bunch of starter items!
4. Don't know how to enter the Promo code in-game?
Click here
.
Get ahead in the game before it even starts! Be the first among your friends to experience:
Quick-time Action!
Star Capture!
Forge Your Own City!
Awesome Booty in the Bounty Quests!
1,000+ Player BOSS Battles
PvP Arenas, Multi-player Battlegrounds, and Guild Wars!
And… Farming. You heard me, Farming!
Log in now to enhance and personalize your experience!