Improved One-Click Sell

Tired of having to getting rid of all those low level Astrals? Now you can set which level Astrals you want to sell with just one click!
Cross-Server Battlegrounds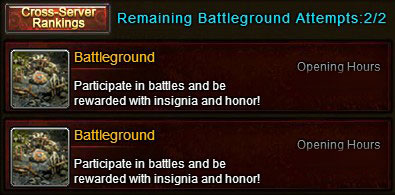 Think you're the baddest of the bad? Test your abilities against other players in amazing cross-server battlegrounds! With the update, you will also only see enemies within 10 levels of yourself.
Updated VIP Wheel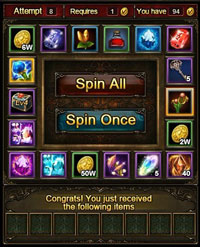 No more fiddling around! The VIP Wheel will now allow players to spin for multiple rewards with just one click!
Updated Mystery Shop
Never seem to find anything useful in the Mystery Shop? With its new update, some of the rarest items will be up for grabs, so keep your eyes peeled!
Improved Rose Sending

Sending a bunch of random roses too impersonal? Now you can send a customized declaration of love, gratitude, or complete and utter nonsense along with them, too!
Guild Battle Changes
Only 8 Guilds will be allowed to participate in Guild Battle now. With this new change, there will only be 3 rounds with the final round of the Guild Battle ending on Friday night.
Clothing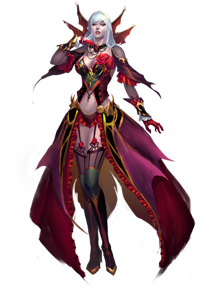 Tired of getting lost in the crowd? Now you can fully customize your character with brand new clothes! Save the kingdom in anything ranging from an epic warrior costume to a bikini, it's up to you.
New Troops
Current troops not cutting it? Expand your arsenal with two new troop types: Warlock and Templar!
Level 70+ Dungeons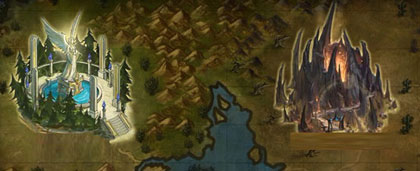 Breezing through the current dungeons? Well, not anymore. With new solo and multi-player locations and monsters, you will be on the edge of your seat just to make it through alive.
The Spire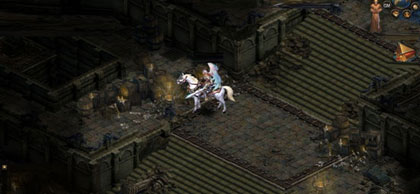 Tired of playing alone? Join forces with your friends and test your strength in an all new multi-player ladder system!
Divine Altar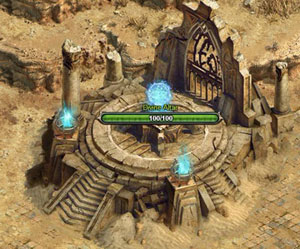 To what lengths are you willing to go to protect your guild? Defend you guild's Divine Altar from invaders! The longer you last in battle, the greater your rewards!
Title System

Feel like you haven't been recognized for your illustrious achievements? That will never happen again with the all new title system, sure to distinguish you from the rest.
Red Astrals
New Astrals have been discovered! Capture the almighty Red Astrals and become the most powerful warrior in the land!
World Boss: Stand-in
Defeat the World BOSS in a whole new way! With your new stand-in, you won't have to lift a finger, unless it's to count the ridiculous amounts of Gold and Daru you'll be earning.
Squeal with delight for the Piggy mount, only exchangeable in February!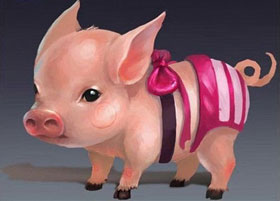 Available only in the month of February, players will receive Rose Petals by completing multi-player dungeons, participating in 3v3 arenas, killing players in the battleground and through the Item Shop! Collect these Rose Petals and the Piggy mount, amongst other items can be yours!

Don't miss out! Click here for more details!