f
Take a photo of your baked creation to win awesome rewards!
We will randomly select 50 players who recharged 10,000 Balens or more (from 8/13 - 8/16) and send each of the winners a T-shirt! Players who send in a picture of themselves with their reward will win an extra 200 Bound Balens!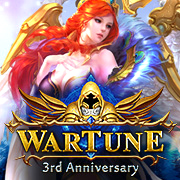 Log in now to enhance and personalize your experience!