Class Wars to start June 20th!
​
Let the
Class Wars
begin! Join Wartune's first ever Class War on June 20th to see who really rules your class. Players will join the single-class, cross-server Preliminaries on June 20th to see who makes it through to the Finals! Who will be victorious?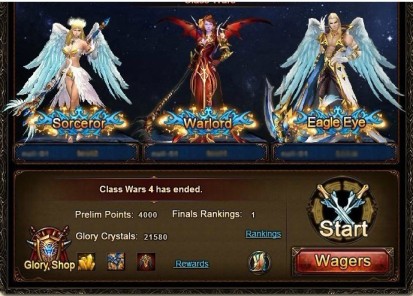 Log in now to enhance and personalize your experience!